Change of leadership at Quantico Marine Corps Systems Command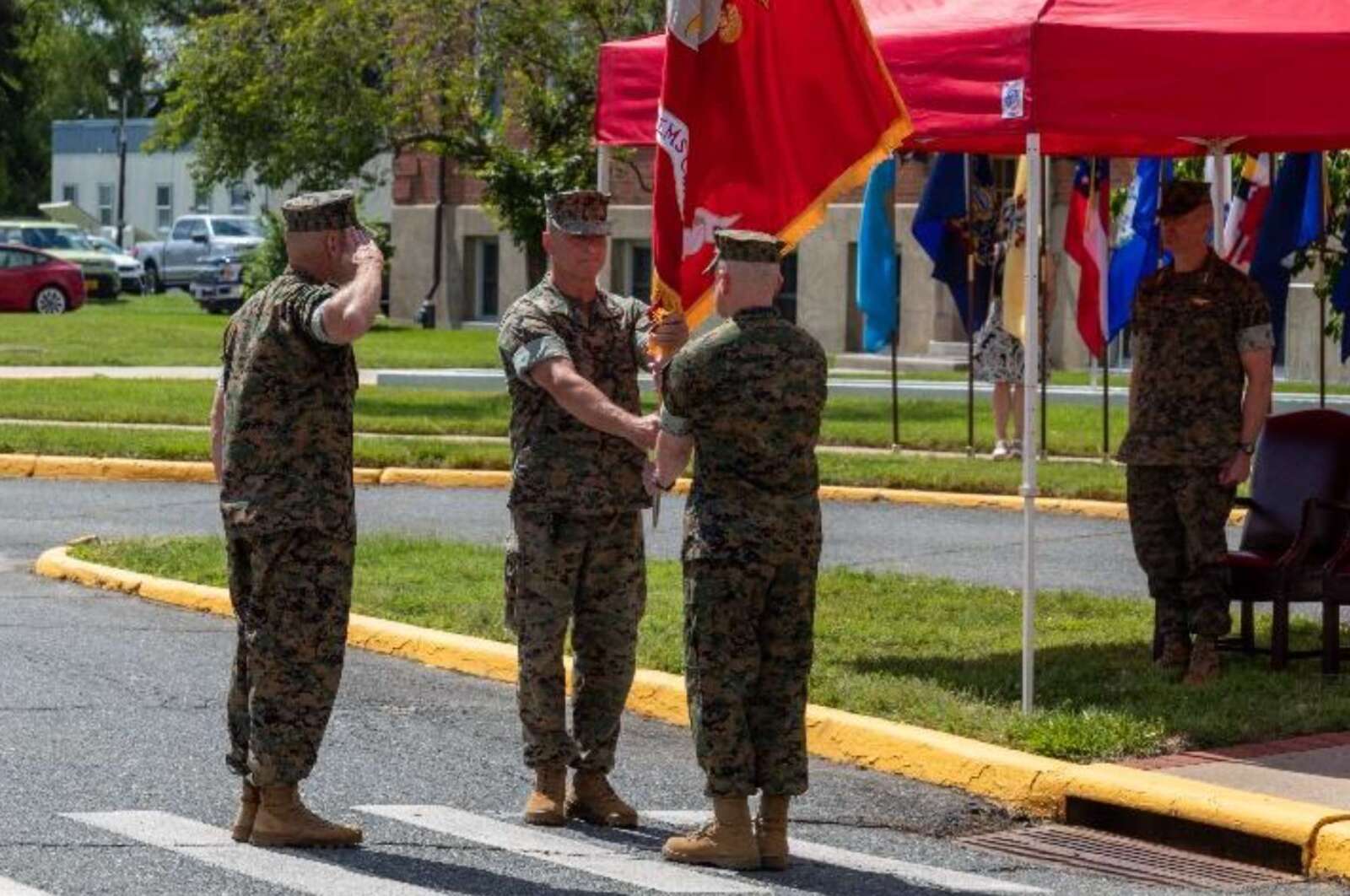 On June 9, a crowd gathered for a farewell ceremony for Brig. Gen. Arthur J. Pasagian and welcome Brig. Gen. David C. Walsh in front of Marine Corps Systems Command at Marine Corps Base Quantico.
The event drew dozens of friends, family and Marines to honor Pasagian and Walsh for their years of service. Lt. Gen. Karsten S. Heckl, commanding general of Marine Corps Combat Development Command and deputy commander of Combat Development and Integration, delivered opening remarks.
"The accomplishments at Marine Corps Systems Command during your tenure are a direct reflection of your exceptional leadership," Lt. Gen. Heckl said. "I know firsthand how much effort you put into making sure our command was on track with our Marines. You had the intelligence and communications capabilities to build an expeditionary force. right Marine at the right time to carry out this request.
During his tenure, Pasagian oversaw the execution of several acquisition initiatives supporting Commander's Force Design 2030. For example, MCSC completed the Corps' largest infantry weapons modernization in more than 25 year. It began large-scale divestment efforts in late 2019 to invest in equipment upgrades. MCSC also developed and purchased the Navy-Marine Corps Expeditionary Ship Interdiction System, which the Navy and Marine Corps successfully tested last year in a joint exercise.
A native of New York, Pasagian enlisted in the Marine Corps in April 1987. He graduated from recruit training at Parris Island, South Carolina, before entering a commissioning program. He was commissioned as a second lieutenant in May 1990.
Marine Corps Systems Command serves as the Department of the Navy's systems command for the Marine Corps ground-based weapons and information technology programs.