Ernest Swanson, Marine Corps veteran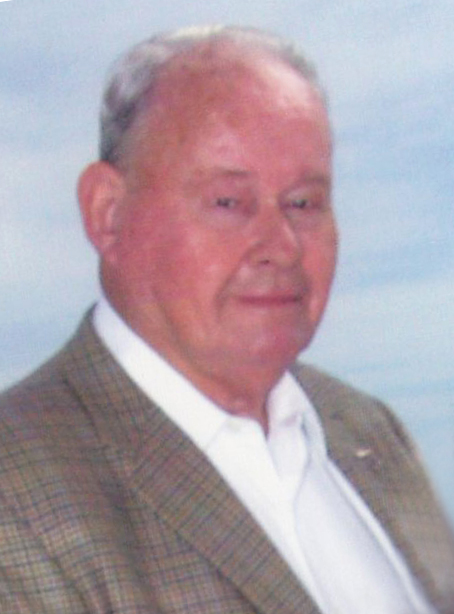 Ernest "Rudy" Swanson, a much admired leader of the United States Marine Corps, law enforcement and his community, died Sunday, January 9, 2022 at Beebe Healthcare in Lewes, after a brief illness. He was 94 years old.
He lived in Lewes for over 25 years, most of it on Gower Court in the village of Pilottown with his wife Pat, who predeceased him. Rudy was well known in the community, especially for proudly displaying the Marine Corps and United States flags daily in his home.
He was born in New York and attended public schools, first serving others by joining the local volunteer fire department when World War II began to strain local emergency services. After graduating from high school at age 17, he joined the Marine Corps and was sent to the South Pacific.
He eventually participated in the occupation of Japan, then was invited to serve in China, where Japanese troops were being repatriated to Japan, and Nationalist and Communist forces were also fighting for control of China. In China, he was also later assigned to the United Nations Peace Committee to provide security for a ceasefire in what is now Indonesia.
After a ceasefire was successfully reached, Rudy was assigned to teach at the Marine Corps School in Quantico, Va., and during that time participated in President Harry Truman's Inaugural Parade .
Upon returning to civilian life, he began attending college, but was called back to active duty and served in the Korean War.
Due to his military experience, he was a life member of the 1st Marine Division Association, 2nd Marine Division Association, Veterans of Foreign Wars, American Legion, Marine Corps League, and Military Officers Association .
Here in Delaware, he also served as president of the Southern Delaware Military Officers Association and commander of the Diamond State Detachment of the Marine Corps League.
His career in law enforcement began when he was hired as an independent marshal for a city with no organized police department. This led to a position with an organized police department and attendance at the State Police Academy where he graduated top of his class. He quickly rose through the ranks and became Deputy Chief of Police and Chief of Police, serving for 25 years in Park Ridge, NJ.
During his tenure, he organized and trained an innovative 30-member police reserve unit, trained to assist regular officers at public gatherings. Members of the unit awarded him Life Membership in their ranks in recognition of his work.
He also founded the Pascack Valley Detective Group, another innovation designed for investigators from all jurisdictions in the region to regularly gather and exchange criminal information and intelligence, greatly improving their communication and the coordination of their efforts.
Following his career in law enforcement, he was a life member of the Bergen County Association of Police Chiefs, the New Jersey State Association of Police Chiefs, the New Jersey Police Legion of Honor and founding member of the New Jersey Narcotic Enforcement Officers Association. . He was also a member of the New York, New Jersey and Connecticut Detectives Clinic and was honored by that group for his work.
Rudy was also a member of the New York Metropolitan Area Committee on Organized Crime and served as chairman of the New York, New Jersey and Connecticut Law Enforcement Council. At the local level, he was a member of the volunteer ambulance service of Tri-Boro, serving as captain and member of the board of governors and president. He has served on the City Planning and Zoning Board and various other educational and community organizations, including more than 20 years as Emergency Management Coordinator and 20 years as a liaison for New Jersey TV and Motion. Picture Commission.
Upon his retirement, he was presented by his congressman with a flag flying over the nation's capitol and was recognized by the New Jersey State Senate and Assembly.
In private life, Rudy has always enjoyed vintage automobiles, owning a wide variety of cars, ranging from four- and 12-cylinder vehicles. He often won awards for his cars, which also appeared in movies, including his 1940 Cadillac, which appeared prominently in the first Godfather movie.
Since moving to Delaware, he has been recognized for his support of the JROTC program at Cape Henlopen High School, which made him Honorary Colonel. The Cape Henlopen School District and the City of Lewes also cited him for his outstanding service.
He was married to the former Patricia Malley, whom he called the perfect wife for a man in a dangerous profession. They were blessed with two children, Gaiana, a daughter who predeceased him, and a son, Eric.
A public visitation will be held from 2-4 p.m. and 6-8 p.m., Monday, January 17, at Parsell Funeral Homes & Crematorium, Atkins-Lodge Chapel, 16961 Kings Hwy., Lewes.
Christian Funeral Mass will be celebrated at 11 a.m., Wednesday, January 19, at St. Peter's and St. Mary's Church, 115 Broadway, Haverstraw, NY Interment will follow immediately at St. Peter's Cemetery, Haverstraw, NY
Due to the ongoing COVID-19 pandemic, social distancing protocols must be observed and masks must be worn by all persons participating in any aspect of the service.
Memorial contributions may be made in Rudy's memory to the Little Sisters of the Poor, 185 Salem Church Road, Newark, DE 19713.
Visit Rudy's Life Memorial webpage and sign her virtual guestbook at parsellfuneralhomes.com