Exclusive: New survey highlights racism in Philadelphia | Local News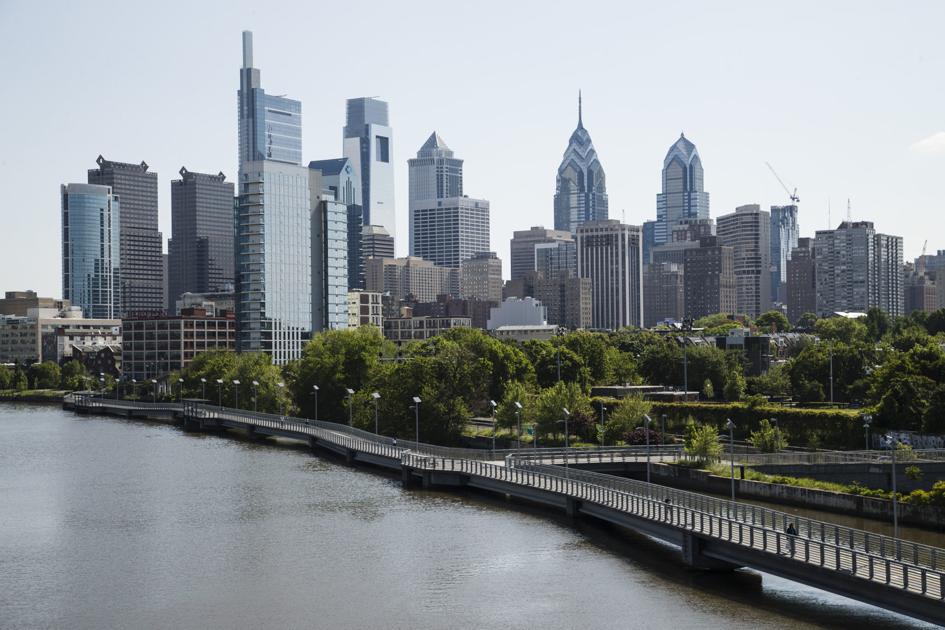 Criminal justice was an area where most Philadelphians believed racism existed in the city, according to a new city-wide survey.
The Ending Racism Partnership will release the results of a regional investigation on Wednesday that highlights the existence of racial discrimination in Philadelphia. The project manager glanced at the Philadelphia Tribune.
Organized jointly by the Urban Affairs Union (UAC) and Independence Bluecross, this partnership will end racial and economic inequalities for residents, communities, businesses, governments, philanthropic leaders and influencers of Philadelphia. It's a participatory collaboration of the whole city to get there.
In a collaborative survey, more than 3,100 citizens directly explained their perceptions of racism and its impact on their lives. The survey received a total of 3,460 responses and 2,200 were fully completed.
"People want a more honest and public discourse on racism," said Sharmain Matlock-Turner, President and CEO of UAC.
"It really went through the poll. People don't seem to be afraid to talk about it, they want the conversation to be genuine and honest. Because he joins the community. I think that's a bigger message. "
"If people are ready to talk and willing to talk, we believe they will be proactive, take action, and eventually reach a place where permanent change can be observed. I promise to end racism, "she continued.
According to the survey, the top three areas in which respondents believe there is racism in Philadelphia are criminal justice, education and housing, followed by employment, wealth, health, art and culture.
"I think the areas they highlighted: criminal justice, education and housing have certainly been identified as the main areas, but examining these issues will certainly show how health plays a role." Said Matlock Turner.
For example, she said people need to understand how health issues affect a person's learning practices and access to housing.
"So we definitely think these are major issues, but they might not have appeared in the top three, but they are fundamentally the basis for solving these particular issues. I'm starting to wonder what the problem is, "said Matlock-Turner.
According to a survey, 36% of black / African American respondents witnessed racism in the criminal justice system and 55% experienced it personally, while white Americans were people in the criminal justice system. I had not known racism.
According to the survey, more blacks (53%) have personally experienced racism in education, while more whites (48%) said they have witnessed racism in education. ..
According to the survey results, more whites (45%) witnessed racism at home than blacks (32%), and blacks (58%) personally experienced more racism than whites (17 %). I am.
Overall, survey respondents overwhelmingly agree that people of all racial categories do not have equal access or equal opportunities.
"What we wanted to do was focus our discussions on racism on the experiences of those most affected by racism," said Arun Prava, Executive Vice President of UAC. Callan said.
"We know racism has actually been exposed across the United States, but people of color have spent a lot of time proving racism. So I just wanted to use this research to examine those voices and highlight intergenerational concerns and experiences. "
The majority of survey respondents were identified as women aged 18 to 44 with a college degree or above. Forty-five percent of respondents were identified as white / white and 31% were identified as black / African American. We identified 12% of respondents as Spanish, Hispanic or Latino.
Recommendations from survey respondents to end racism raised three high-level themes, including:
More honest public discourse on racism.
Political changes due to reform programs in all areas where racism exists, especially in criminal justice, education and housing.
Increase tax investments allocated to initiatives aimed at improving the quality of life and well-being of Philadelphia and other historically marginalized communities and Black / African American residents of color.
"When we start to see what racism is, there is an aspect of your skin color and your racial background, but we also have an institutional and systematic aspect of racism. I know we are dealing with it. The law and policy and training manual, "Prabakalan said.
"We need to change the way the most powerful people treat the marginalized and the less numerous. "
"Therefore, to make the kind of change we're looking for, there is a clear type of policy focused on identifying where racism exists in different systems and in criminal justice, education and housing. We have to start with a reform program with it, "continued Prabakaran.
The results will be officially announced at a virtual event hosted by the Ending Racism Partnership from noon to 1:30 p.m. Wednesday.
During the event, experts from different regions will participate in two panel discussions: "Understanding Race and Racism in Philadelphia" and "Fair Healthcare System".
The first panel describes some of the survey results. In the second panel, healthcare professionals discuss the work being done in the region to address medical equity.