Greenwood First Steps Board of Directors Responds to State Audit Concerns | New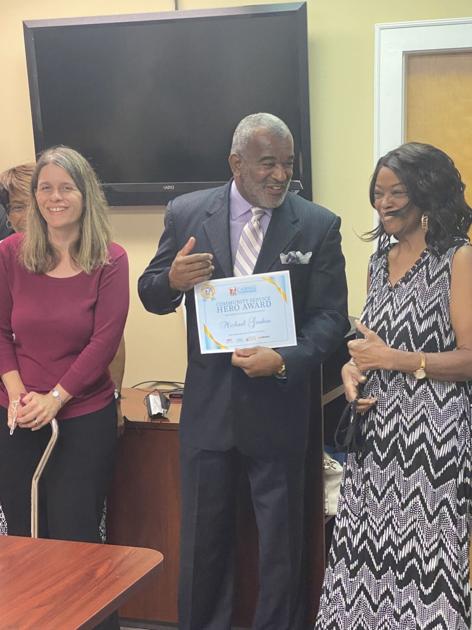 In an effort to avoid losing crucial funding, Greenwood County First Steps is taking action to address concerns from an independent auditor and the state organization First Steps.
"These items should address all concerns of the Office of First Steps, their lawyer and the auditor," Lillian Thomas, chair of the board of directors of Greenwood County First Steps, wrote in an email Monday to the head of partnerships. from the state organization, Debbie Robertson, and executive director, Mark Barnes.
As previously reported, Greenwood County's First Steps organization reported two issues after an audit of the organization. The auditor noted the "appearance" of issues with in-kind contributions and conflicting issues.
"It appears that nature is not being recorded on a reasonable basis," the summary briefing said. "The Local Partnership should ensure that in-kind contributions recorded represent the approximate fair value of the goods or services received."
The auditor noted a conflict of interest issue with Gaskin and his nonprofit, the Social Change Initiative, and its collaborative relationship with the Abbeville County First Steps program.
"It appears the Local Partnership is in violation of the conflict of interest policy in its grant agreement with the South Carolina Office of First Steps to School Readiness," the memo reads.
Greenwood's board response email provided the board's plan to respond to the state organization's 2021 corrective action plan. As part of this plan, the board resubmitted its in-kind contribution documentation only using volunteer hours and service time.
The council also addressed the conflict of concern.
"Effective July 1, 21, Greenwood County First Steps will end its collaborative partnership with the Social Change Initiative," the email said.
The email explains how the Greenwood County organization will terminate its agreement and buy out the lease agreement with the Social Change Initiative and enter into an agreement with the building owner for a one-year lease.
In July 2022, the organization will seek another site for its operations.
The council said it would also cut two programs: parent groups and fatherhood workshops.
"The executive director of Greenwood County First Steps will only continue the duties specified in his job description and will not lead parent groups and fatherhood workshops without compensation, as he has been doing since 2011 (free)," the email said.
After working as the Executive Director of First Steps in Greenwood for a number of years, Gaskin said he was upset that there was no program to support fatherhood, only programs to support mothers and children.
"It really put me off," Gaskin said. "And I'll be honest with you, I was about to quit."
After working with Angela Pruitt, Executive Director of Abbeville County First Steps, he began working on fatherhood courses and even serves as the fatherhood administrator for the Abbeville County program.
"As of Jan. 1, 22, the executive director of Greenwood County First Steps will not be conducting parenting and parenting workshops for Abbeville County First Steps through the state office and their attorney," says the email.
As of July 2022, the Greenwood County and Abbeville County First Steps program will no longer share the same roof.
"GCFS and ACFS will no longer operate in the same facility / building as of July 1, 2022," the email read. "The ACFS will return to its county."
Gaskin said the three organizations were working in the same shared office space to help reduce administrative costs.
"Abbeville couldn't buy toilet paper," Gaskin said. "This is the reason why we combined desks."
After working with Abbeville's program on child care training and conferences at Lander University, it made sense for the offices to join together, Gaskin said. He estimates that Greenwood County First Steps saves $ 25,000 to $ 30,000 per year by sharing resources.
Gaskin said when they first merged they spoke to the State Council. The Index-Journal requested state council meeting minutes from this period, which are not available online.
The board email was sent to alleviate concerns about in-kind contributions and conflicts of interest.
"Thus ending all in-kind contributions to Greenwood County First Steps resulting from these efforts and not offering family and child workshops for the Department of Social Services, Department of Juvenile Justice, The Guardian Ad Litem, the District Attorney's Office and Greenwood County Municipal Courts. under the umbrella of Greenwood County First Steps, "the email said.
Gaskin said on Wednesday he had not heard a response from the state office regarding the council chairman's email.
"No one answered me directly," Gaskin said.
South Carolina First Steps Executive Director Georgia Mjartan said she could not comment on the Greenwood County First Steps issue as it was a legal and contractual matter. She said the state organization checks the state's 46 local partnerships.
"Our hope, our desire is still to be able to serve so many children in every county of the state," said Mjartan. "That relies on the local partnership infrastructure to make good use of funds to deliver these programs and services to children and families."
On Wednesday, Gaskin received a Community Service Hero Award from a nearby television news organization for his work with First Steps in the community.
"If this program and everything is so bad, then why is Channel Seven coming here on Wednesday to present me with an Upstate Hero award for this program," Gaskin said in a previous interview.