Important needs of veterans met by the Marine Corps League | Chroniclers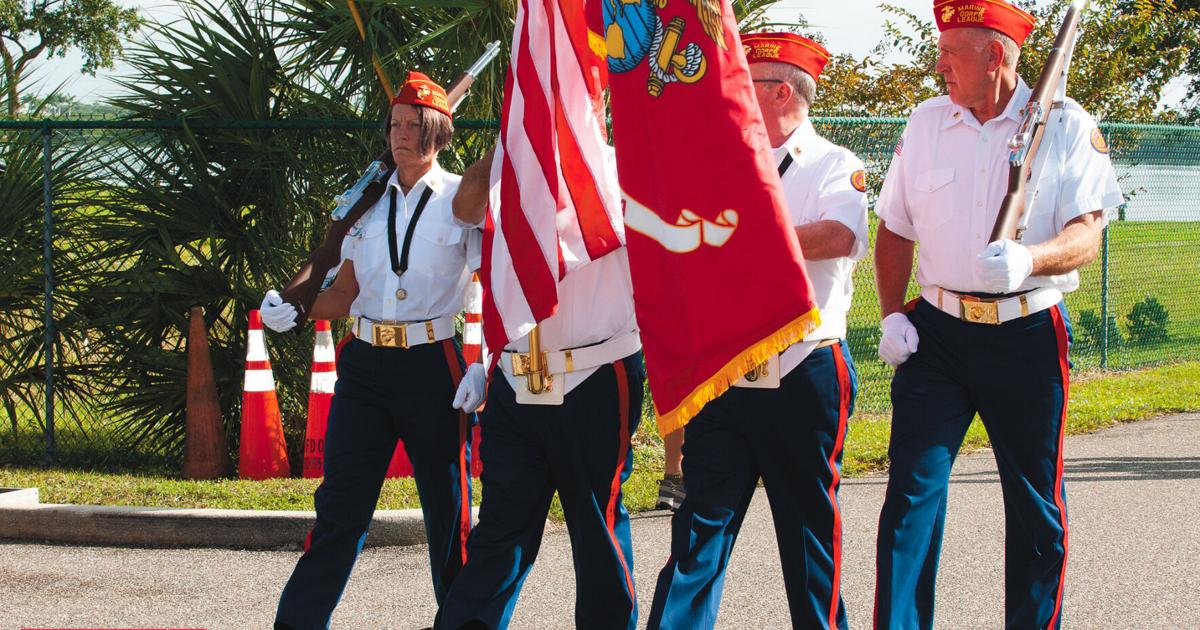 The crisp white shirts and blue pants with the red stripe and the red blankets or caps were a must-have for identifying members of the Marine Corps League's Color Guard unit at a Veterans Day ceremony.
The ceremony was held at the Brevard Veterans Memorial Center on Merritt Island, which also serves as the home base for Brevard County League Detachment # 513.
Immediately after the ceremony, the league members were on their way to another introductory mission.
Many may be aware that the Marine Corps League – especially at this time of year – supports the Toys for Tots program which distributes toys to children from needy families. But the Brevard County Detachment of the Marine Corps League offers much more.
These are veterans who continue to serve their fellow Marines, other veterans and in their communities.
In addition to supporting the United States Marine Corps and fellow Marines, sharing the camaraderie, the local detachment participates in Wreaths Across America, the Missing in America Project, serves as an honor guard at funerals and assists fellow alumni fighters whenever possible.
"If there's a need, you've got to do something," said Vinnie Howard, the commander of the Brevard County Detachment. "That's what we do, find a need, meet that need."
The need may seem simple, but important. Upgrading a roadside memorial to honor another Navy or fallen troops could be one of those small but important projects.
A member, Tom Fitzgerald, uses his caisson to honor deceased veterans at funerals at Cape Canaveral National Cemetery.
Other units could be involved in other projects.
There is another detachment in Brevard County, Barefoot Bay Detachment 918.
Units or detachments are involved in the Scouting and Eagle Scout program, the Volunteer Assistance Veterans Service, POW / MIA Remembrance and as Veterans Service Officers, helping other veterans access Department of Veterans Affairs and scholarship programs.
"We do fundraising events that help other veterans," Howard said. "If there's a need somewhere, we meet it.
Howard served in the Marine Corps from 1982 to 1986, when he left as a corporal. He said he enjoyed the camaraderie with his fellow Marines and the opportunity to help others.
The Marine Corps League comprises 10 divisions, 48 ​​departments and more than 1,140 detachments nationwide.