James H. Bastian Jr., Marine Corps Veteran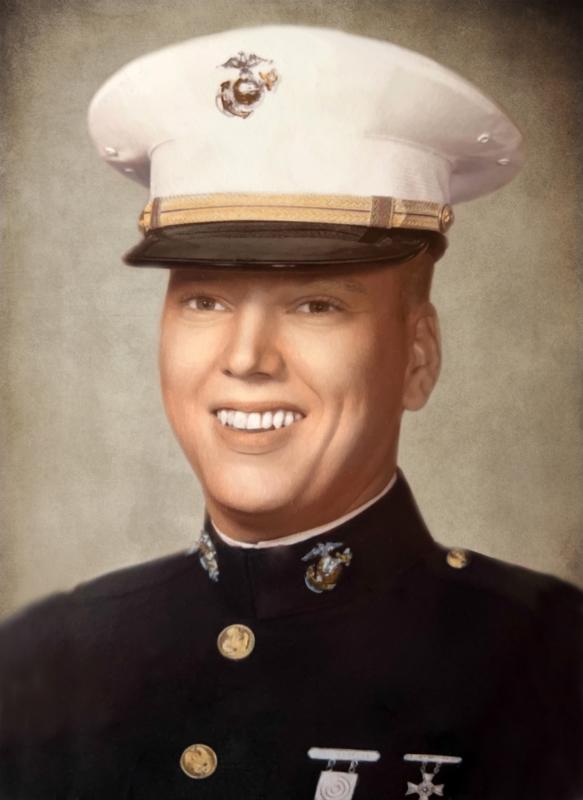 James H. "Jim" Bastian Jr. of Lewes passed away peacefully surrounded by his family on Monday, January 3, 2022, from a fall. He was born in Dover in 1940 to the late Helen and James H. Bastian Sr.
Jim had a busy life as a major in the United States Marine Corps and as a local business owner, outdoor enthusiast, and community servant, but his highest priority was always moving on. time with his family.
A graduate of Dover High School, Class of 1958, Jim received a Bachelor of Science degree from West Virginia Wesleyan College in 1962. The following year he married the love of his life, Charlotte Adkins, while serving in the Marine Corps at Camp Lejeune, NC After serving the country he loved so much during four years of active service, he continued his service for six years in the Reserve.
Jim worked as a supervisor for Leeds Luggage before opening Bastian Auto Parts in Lewes in 1971. Charlotte and Jim operated this business for 25 years.
As a wildlife enthusiast, Jim managed his Maryland property with an emphasis on preserving and spreading a healthy environment for the vast array of birds, deer and other wildlife that inhabit it. the parcel of land. Jim taught his whole family a deep appreciation for the beauty of Lewes Beach. He never missed an opportunity to fish, swim, walk along the sea, seine or explore the sandbank with his grandchildren.
For nearly three decades, Jim proudly served on the Lewes Planning Commission, of which he chaired for over 20 years. He truly loved Lewes and enjoyed working with his colleagues to maintain and preserve his historic and unique integrity. Jim has also served on numerous committees for Bethel United Methodist Church for many years.
Jim loved to play football and ran the Make-A-Wish triathlon and several Marine Corps marathons. But whatever the interests of his children and grandchildren, he was always the proudest fan of their sporting events or performances.
Jim is survived by his wife of 58 years, Charlotte Bastian; her children: Cathy and her husband Andy McCollough of McLean, Virginia; Christine and her husband Dave Gillan of Lewes; and Jay and his wife Jennifer from Burbank, California. "Pop Pop" was adored by her 10 grandchildren: Taylor and her husband Nate Marketich, Grant and Ross Gillan, Summer, Easton, Rachel and Vaughn McCollough, and Molly, Jake and Quint Bastien. Jim is also survived by his brother-in-law James and his wife Karin Adkins of Harbeson; and her aunt and uncle, Bette and James Taylor of Salisbury, Maryland; as well as his nephews: Drew and Jamin Adkins; and niece, Kaitlyn Sepesy.
Friends were an important part of Jim's life, and he always had a smile to share and a genuine interest in their life. He greatly appreciated his long-standing friendships, which included Carolie and Bill Holden, Carole and Ted Palmer, Barbara and Donnie Wiggins, Marlys Cowan, Ann B. Moore, fellow Marine Thomas Hinkle and the Young family.
A Celebration of Life will be held at a later date, due to concerns over COVID, at Bethel United Methodist Church in Lewes. Final care was entrusted to Parsell Funeral Homes & Crematorium, Atkins-Lodge Chapel, Lewes.
In lieu of flowers, the family suggests commemorative contributions to Bethel United Methodist Church, 129 West 4th St., Lewes, DE 19958.
Visit Jim's Life Memorial webpage and sign their virtual guestbook at parsellfuneralhomes.com.