Mesa Moving and Storage celebrates 40 years of service | Western Colorado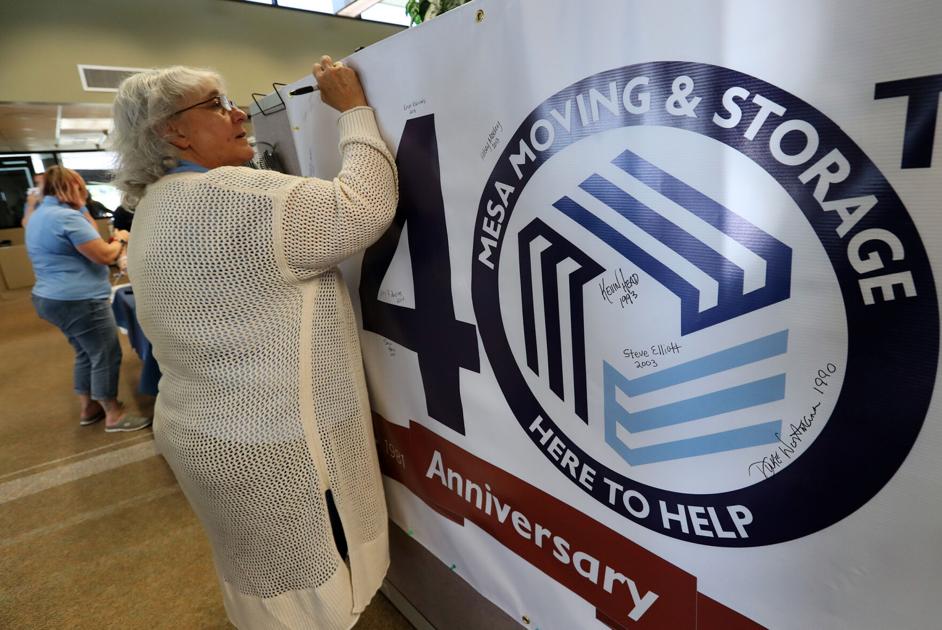 Moving is a stressful time for everyone and having professionals who can help makes a big difference.
For the past 40 years, Mesa Moving and Storage has provided this service to help people get in and out of Grand Junction and even across town. President and CEO Kevin Head said the company, which has been an agent for United Van Lines since its inception, has grown a lot during this time.
"It all started here in Grand Junction in 1981," said Head. "When we started we were the smallest United agent in America. Last year we were number five across the country.
The company, founded by Jim Saad, started with a truck and three employees, Head said. It has since expanded to seven locations in the west and has over 400 employees. It has also diversified its activities into other sectors of the logistics industry. Yet, said Head, it's not just about the growth of Mesa Moving and Storage.
"It's not just a number," Head said. "I have been here (with the company) since 1993 and when I started I was not married, I had no children. Now I am married, I have four children. I just see all the families that have been raised in the business in those 40 years.
Many of those families were at the company's headquarters in Grand Junction on Friday to celebrate the company's 40th anniversary with a barbecue. Senior relocation consultant and former Grand Junction mayor Duke Wortmann was in attendance and said the moving company is truly a people business.
"We just try to be there for them every day and try to create a smooth transfer for these services," Wortmann said. "It's not just about the physical labor, it's about taking care of people and really making sure they feel they are getting value from it. "
During his years with the company, Wortmann said he got to know the community well, bypassing it as often as he does. He said he has had clients who come back half a dozen times when they have to move.
"It's just a real treat to take care of their needs and do it the right way with good people on the truck who are kind and considerate," said Wortmann. "They try to make a living, but they know the way to make a living is to take care of the customer. "
Head, who now lives in Salt Lake City, said he enjoyed watching Grand Junction grow up alongside Mesa Moving and Storage. Being in the city this week, he said the two have come a long way.
"We really appreciate all the support," Head said. "We've been here for so long at Grand Junction and I know we've done a lot of different things. We worked with the University. We really grew up here.
Over the next 40 years, Head said they hope to continue to grow and be one of the county's largest United Van Lines agents. For Wortmann, he said he was eager to help families in Mesa County move into the future.