Military plane crashes near SC Marine Corps airbase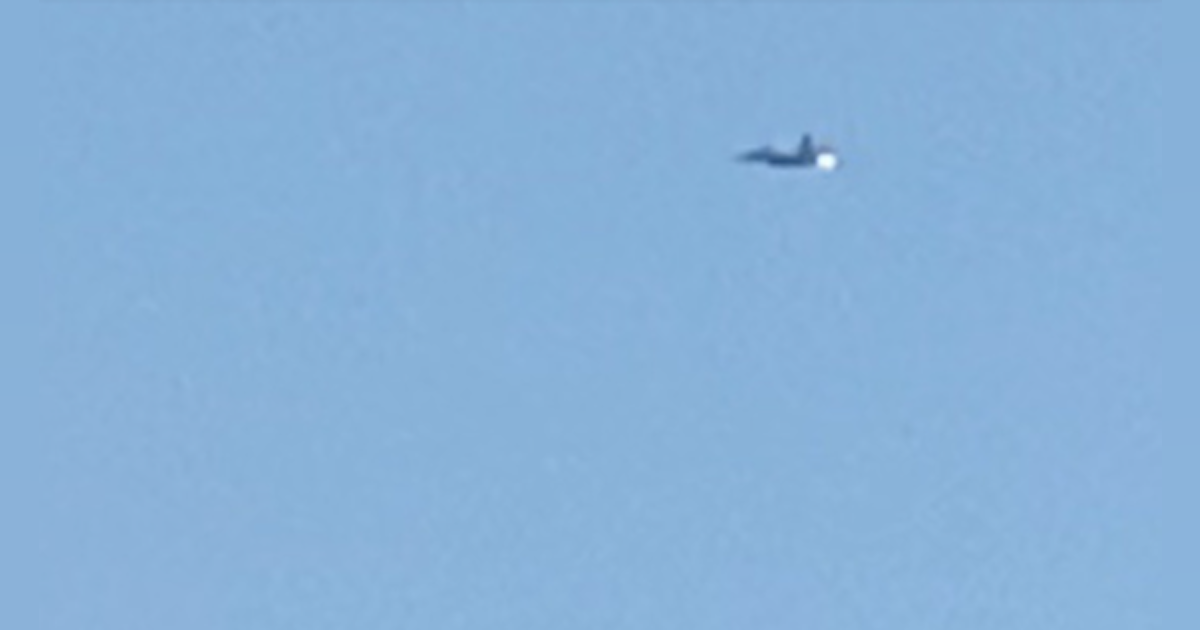 March 3 – An F/A-18D Hornet military plane crashed Thursday afternoon on the homestead of former Governor Mark Sanford in Beaufort County, according to the US Marine Corps and witnesses.
The fighter jet crashed around 3:15 p.m., according to a press release from the Marine Corps and Sarah Sanford Rauch, the former governor's sister. The plane crashed on Coosaw Plantation near Halfmoon Island.
Two Marine pilots were able to eject from the jet safely and are in stable condition, the Marine Corps said. They were "performing a routine flight".
Sanford Rauch, who saw the plane take off from US Marine Corps Air Force Base Beaufort, said a pilot had "a really bloody lip" after the crash but was fine.
Mark Sanford, the former governor, said the plane crashed near where his father is buried at Coosaw Plantation, which is owned by the family. Sanford and his siblings grew up there, the former governor said.
"It's been pandemonium," Sanford said when reached by phone Thursday.
Sanford Rauch, her sister, in a phone call Thursday, provided this account of the crash, which she said caused a "colossal explosion":
"We watched this plane take off, and my brother (Bill) made a comment about the afterburner, and…it was like this big yellow and white flame coming out the back of one of the engines, and I I said, 'It's a fire. Then all of a sudden the plane started slowing down and slowing down, and the flames were getting bigger and bigger, and they were, you could see, in some way. sort of flail to try to stay in the air, and all of a sudden it just slowed down and then he nosedived… and I yelled at my brother, "No, no, no, no, no, it's going down." (We) watched it roll, then nose dive, then seconds later it was a colossal explosion.
"We jumped in a truck to pick them up, to see if we could find the pilots, and then my other brother (John) was driving up, and he's a pilot, he saw them eject I guess, and he went running to find them. We could see the parachutes in the trees and everything.
The Sheldon Fire District and Beaufort County Sheriff's Office were on the scene late Thursday afternoon, officials from both agencies said. The Burton Fire District also sent several firefighters to help support the Sheldon Fire District as they worked on the scene, Burton Fire District Capt. Dan Byrne said.
People in the area exposed to smoke are recommended to wear a mask, said Maj. Bob Bromage of the Beaufort County Sheriff's Office.
The area is under "controlled access," meaning only people who live in the area can enter or exit, Bromage said.
Halfmoon Island is in the northern part of Beaufort County near Marine Corps Air Station Beaufort and several unincorporated communities like Dale, Lobeco, and Seabrook.
The federal government is investigating the cause of the crash, an alert from the sheriff's office said.
People should avoid the area, the Marine Corps news release said, and nearby residents should stay indoors as much as possible because of smoke from both the plane and a fire. bush triggered by the accident.
Marine Corps Police and the Sheriff's Office, meanwhile, were at a checkpoint on Witsell Road Thursday night, blocking traffic from reaching the area. Fire crews remained at the scene Thursday evening to control the brush fire, according to air station spokesman Captain Thomas Jones.
Charles Allen, from Dale, was standing in his yard on Thursday when he heard an extremely loud 'boom', he said near his home on Witsell Road, a few hundred yards from the point where authorities had blocked off the road.
"You know how a bomb sounds? Allen said.
Four squadrons of Marine Corps F/A-18s and two fleet replacement squadrons of F-35Bs operate out of Marine Corps Air Station Beaufort, according to the Marine Corps.
The F/A-18 D-model was first produced by McDonnell Douglas (now Boeing) in 1987 in St. Louis and costs $29 million per unit, according to the US Navy. F-18Ds are used by the Navy for "attack, tactical air control, forward air control, and reconnaissance squadrons," according to Military.com.
The aircraft was attached to WMFA 533 All-Weather Squadron on base, according to Captain Thomas Jones at the scene. He said the accident caused damage to private property, "but we are working with owners of the property".
The crash also sparked a fire and local fire crews and they will remain at the scene until it is extinguished and the plane is moved, Jones said late Tuesday evening. He would not comment on the cause of the crash because it was still under investigation.
In September 2018, a pilot safely ejected from a fighter jet that crashed on a small island a few miles from Marine Corps Air Station Beaufort. The aircraft was a single-seat Lockheed Martin F-35B Lightning II that was attached to Marine Corps Training Squadron VMFAT-501. There were no casualties on the ground and the pilot was assessed by medical personnel.
This story was originally published on March 3, 2022 at 3:41 p.m.
___
(c)2022 The Island Packet (Hilton Head, South Carolina)
Visit The Island Packet (Hilton Head, SC) at www.islandpacket.com
Distributed by Tribune Content Agency, LLC.