Northrop Grumman to Provide Marine Corps with Next-Generation Wearable Targeting Device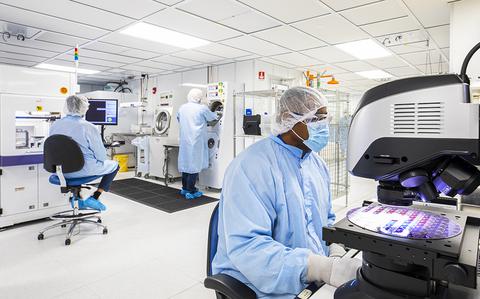 The Marine Corps has awarded a $252 million contract to Northrop Grumman to provide infantry troops with the next generation of targeting equipment, according to a company press release Tuesday.
The Next Generation Portable Targeting System, or NGHTS, will allow a Marine to transmit targeting information to artillery, aircraft, prowling drones, missile systems, or warships waiting offshore. The system will work even when GPS is denied or unavailable, according to the defense contractor.
"NGHTS will significantly improve Marines' ability to identify ground targets under a wide range of conditions," company vice president Bob Gough said in the statement.
"Connected to military networks, NGHTS can provide superior situational awareness and precise coordinates for the delivery of effects beyond line of sight."
Work on the new system will be performed at the company's Defense Microelectronics plant in Apopka, Florida.
The system can quickly acquire targets, provide laser guidance and laser dot imaging, according to Northrop Grumman. It is equipped with high-definition infrared sensors that can be used over extended ranges, a high-definition color screen and a day and night celestial compass.
Each unit weighs less than 10 pounds, including batteries, Gough said in an email to Stars and Stripes on Friday.
The delivery of the first units is scheduled for 2023; the contract is expected to be completed by February 2030, according to a Pentagon contract announcement on February 17.
NGHTS is designed to replace four legacy targeting systems used by Marines, Gough said. They use the Portable Light Designator Range Finder, Joint Terminal Attack Controller, Laser Target Designator and Thermal Laser Dot Imager, according to the Marine Systems Command website.
"NGHTS is a multifunction device that combines the capabilities of multiple legacy systems into a single portable unit," Gough said in the email. "For the customer, this means fewer systems that need to be maintained over time. In an operational scenario, this means that Marines have to carry less gear to achieve the same or better capability.
Northrop Grumman, based in Falls Church, Va., is a global aerospace, defense and security company with 90,000 employees. The majority of its business is with the US government, primarily the Department of Defense and the intelligence community, according to the company's statement.