Oakland A President Dave Kaval takes a shot in San Fran media
If the Oakland A's leave the Bay Area, team president Dave Kaval makes sure he speaks his mind.
Kaval released his thoughts on the San Francisco media on Saturday, denouncing a perceived bias in their coverage.
Oakland A President Dave Kaval broadcasts his Greivances
We can certainly understand where Kaval comes from. The A's have been fighting for a new stadium for over two decades, running into obstacles at every turn. Meanwhile, the Giants were able to get their new stadium, but it took their own flirtation with leaving San Francisco to make that happen.
More than White cleat beat
Likewise, the belief that the local media is biased towards the other Bay Area team is understandable. As's aren't getting the attention they seemingly deserve based on their performance. Meanwhile, the Giants are getting plenty of cover for seemingly innocuous moments.
But that does the A no favors. They had already taken some success in public perception court with their trip to Las Vegas, as well as rumors that they would be heading to Portland next month (although Kaval disputes these informations). Ripping the media, however deserved it is, will not help the cause.
Kaval doesn't just talk about his frustration. There are other motives at play here. It is possible that he is looking to galvanize the fan base against the media that has sidelined the team for so long, looking for that latest push to make the stadium deal a reality. And if it doesn't, there's no reason not to burn those bridges on your way out of town.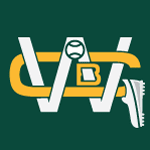 Do you want to hear your voice? Join the White Cleat Beat team!
Write for us!
Oakland A president Dave Kaval denounces the media for a perceived bias against the team. He certainly has a case for these thoughts.