Q&A: Oluwaseun Emmanuel Ojelade recounts his experience in the Marine Corps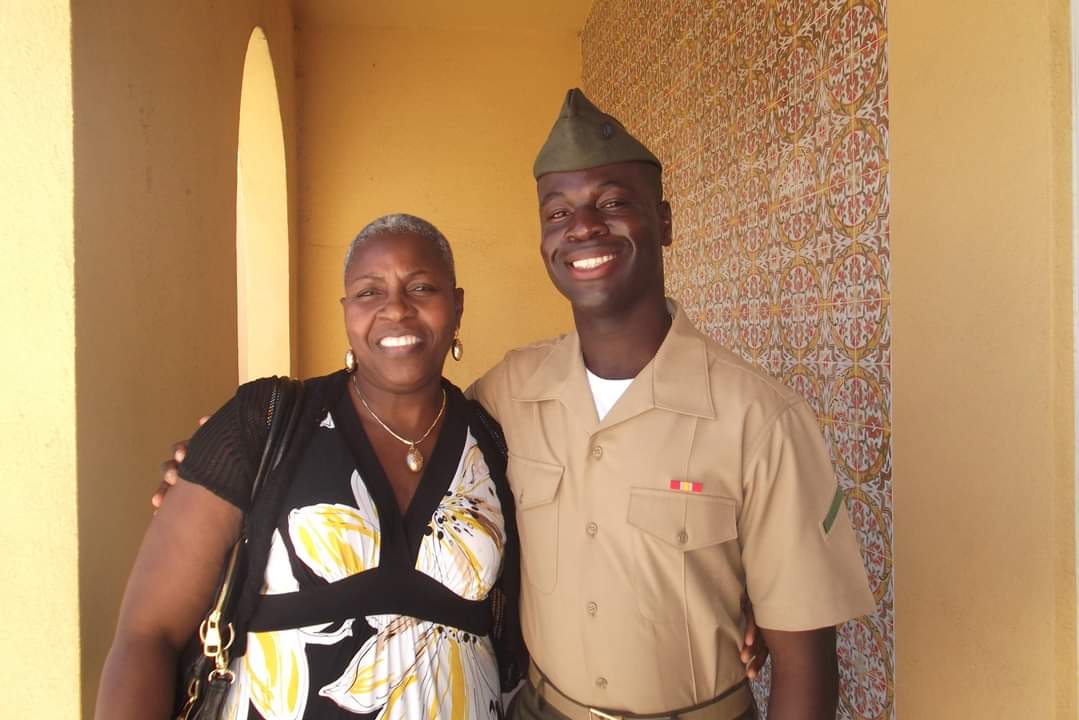 The United States celebrates Veterans Day on November 11, one day after the Marine Corps birthday. This year the Marine Corps turns 247 and in its long history many dedicated soldiers have become veterans.ns-Inotincluding Oluwaseun Emmanuel Ojelade.
Veterans Day is about honoring those who served and fought in the military for our country: the few who moved around the world to protect the lives of our country and our allies, the heart of the spirit warrior of our nation and Ojelade bears this honor. proudly. Let's dive right into it.
Happy Veterans Day, thank you for your service – At what age did you join?
OEO: "I joined the Marine Corps at 24, so I joined a little later than most people. I had already graduated from high school, I had gone to college to the first time and I had given up I was supporting myself but the job I was doing wasn't going anywhere so I wanted to try something different, take a different direction and the marine corps seemed like a good one choice. I thought I was still young and healthy enough to give it a try. I went ahead and gave it a try, enlisted and the rest is history.
What made you choose the Marine Corps Branch?
OEO: "I chose the Marine Corps, probably because of the reputation, probably because my little sister joined the army before I did and she joined the air force which was actually my first choice and I wasn't going to go to a branch where my little sister outclassed me I went ahead and I chose an entirely different branch. The Marine Corps was my second choice – I liked what the Marine Corps told me they had to offer, and I figured if I was going to join a branch, I would choose one that would challenge me, that could push me, and that had the reputation that the Marine Corps had.
How long have you served?
OEO: "I was there for 5 years – I had a little longer contract than most people, because I ended up working as an avionics technician and because the schooling is a little longer, they adapt to the schooling you have to go through and then you spend the rest of your time doing pretty much the normal 4 year contract.
Can you give us a bit of detail on what you did as an avionics technician?
OEO: "Basically I worked on some of the electronic subcomponents of the F/A-18, like if you've ever been around Miramar and seen air shows, you've heard those F/A-18s fly, chances are I worked on a piece of equipment on one of those planes. So that was basically my main job. I also did a bit of logistics in terms of facilitating the delivery of supplies needed to get the job done like parts etc, it was much more of a support role but it was an essential role and I enjoyed that. "
What is your origin?
OEO: "I joined the Marine Corps from Oklahoma, south-central. I was actually born overseas, I'm actually Nigerian by birth, I moved to the US when I was 5.
Did the Marines take you to a place you fell in love with? What was it about this city that made it special to you?
OEO: "San Diego, honestly… I was posted to San Diego after finishing A school in Pensacola, and I've been here ever since. It's been almost 9 years now. San Diego is definitely more my speed. I felt like it was a place that spoke to me, it's really hard to put into words but I've lived in 5 states now and San Diego is probably where I've felt most at home me."
What was your favorite thing about being a Marine?
OEO: "The Experiences: I never really got to shoot until I joined the Marine Corps, haven't since, but what I enjoyed the most was being able to learn how to shoot a gun. It's a really zen, mind-clearing thing, which I appreciate; it takes a lot of concentration, it takes a lot of concentration, but in the course of it you clear your mind completely and focus on one thing that I really appreciate – I'm a bit too pensive, so I can close my Mind like that for a bit is really relaxing.
I also enjoyed some of the people I met, people from all over who are joining the Marine Corps. You meet really interesting people, you hear really interesting stories, and you're exposed to a much more diverse group of people than even if you stay in your hometown or even if you live in town sometimes because even cities tend to attract a certain type of person, but in the Marine Corps everyone had different reasons for joining, everyone had different life stories and it was a very organic way of introducing yourself to people that you don't would probably never encounter under other circumstances.
Have you chosen a major?
OEO: "Yes, I'm a business administration student, I'm actually studying marketing. This is my last semester so I will be graduating in December.
How do you think your military experience impacts our campus or our classmates?
OEO: "I feel like it gives me a different perspective; my time in the military has given me a perspective of being able to see things from a bigger perspective because a lot of military people are able to focus on a big picture mission, big picture goal and achieve that goal. So it allowed me to take a step back and see the big picture in a lot of ways. So some decisions made that the students might not understand at the very beginning I'm sometimes able to step back and say to myself okay that's probably why the school is doing it that's probably why it's instituted and therefore on.
The Marine Corps also taught me some leadership skills that I really appreciate… There were times when I had to step up and be a leader, and I found those skills really helpful to me, as well as my team.
What is your favorite thing about campus life and how do you think being a veteran has influenced your experience?
OEO: "Honestly, the people I work with. I work at the Veterans Center and it's not that they're veterans; some parts of that are the fact that a lot of us have similar life experiences as veterans, but also, I work with a really great group of people and my time here has been really enjoyable.
Do you have any fun traditions you participate in on Veterans Day?
OEO: "Well, sure, taking a moment to reflect, to be grateful for why Veterans Day exists – that's still essential, it's at the heart of why Veterans Day exists, but other than that, free food (laughs). I keep a low profile, try to find a restaurant or two that has a menu I think I'd like, and go ahead and just show them my ID like hey, free food. The only time I use my military discount is on Veterans Day or if I'm staying at an expensive hotel (he laughs as he explains) – so since I rarely use it, I think the time I use it, I might as well get the most out of it.
Before leaving…
OEO: "The Veterans Center is open to all, so anyone can feel free to drop by; we are quite accessible, we are quite friendly, we are quite accommodating so if you have any questions or are just curious and want to see what's there or want to use the facilities for what we offer , so do not hesitate. Also for our student organization it's Veterans Affiliate Student Organization or VASO it's pretty much the organization of veterans or people related to the military who sort of come together on the campuses and organize events to raise funds, but also recognize themselves in this community, so it's also open to everyone, whether they're veterans, dependents, family members of a military: it's open and I encourage people to join if they can.
And it's a Cougars wrap! Be sure to stop by the Veteran Center and say hello to our fellow veterans, thank them for their service, and take part in the fun activities they offer, especially with the cute deck filled with games like the corn hole! Make sure you have your student card