Special Reaction Team Conducts Multiple Weapons Sustainment Training > United States Marine Corps Flagship > News Display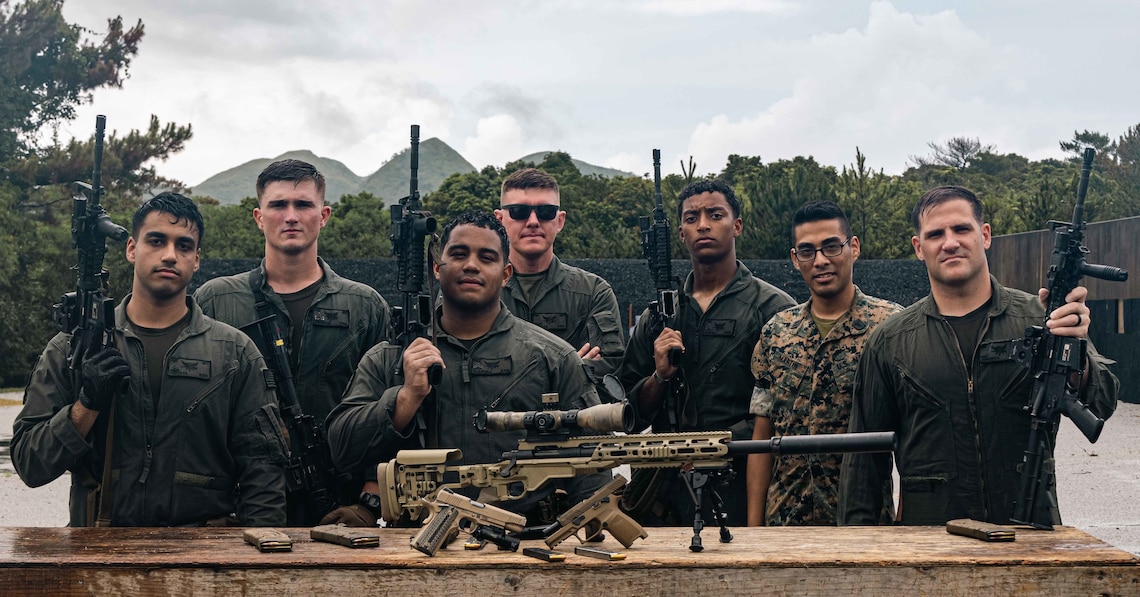 OKINAWA, Japan —
High-risk emergencies can occur at any time and require the attention of a specific group known as the Special Response Team, or commonly referred to as SRT.
SRT members are attached to the Provost Marshal's office and are always ready to respond to situations such as active shooter, hostage taking and barricaded subjects.
"Today we fired from a tower structure to simulate engaging an inn target from a sniper position. Afterwards we switched to close range to practice static fire, multiple inn engagements, and team movement drills," said Gunnery Sgt. Russell Harned, team commander with SRT, Headquarters and Support Battalion, Marine Corps Installations Pacific. "We conducted a familiarization shooting course with an M40A6 rifle, Colt M45A1 close combat pistol, P320-M18 pistol and M4A1 carbines."
To stay proficient, SRT practices marksmanship weekly by performing range shooting and team tactics. While continuing to train, the team members adapted to work not only with a dynamic approach but also with a psychological approach.
Maintaining weapons
Photo by Lance Cpl. Jonathan Beauchamp
U.S. Marine Corps Cpl. Dylan Diamond, team leader for Special Reaction Team, Headquarters and Support Battalion, Marine Corps Installations Pacific, fires an M4A1 carbine during multiple-weapons sustainment training at Camp Hansen, Okinawa, Japan, Aug. 11, 2022. SRT members are attached to the Provost Marshal's Office and are specifically trained and equipped to respond in scenarios like active shooter, hostage taking, and barricaded subjects.
"The way we execute the mission at hand has changed dramatically," Harned said, "We still enter structures in a dynamic style, referring to the kicking in of doors, but we now take into account a psychological approach, to understand what the individual is inside thinking and what we can do to help them.
SRT works on an emergency basis. When a threat is deemed too risky for a patroller, SRT receives a call to neutralize the subject. Their main objective is to contain, control and psychologically or physically dominate a threat.
"My job is to protect and save lives," said Cpl. Dylan Diamond, Team Leader with SRT, H&S Battalion, MCIPAC. "Our job as a team is to protect all military personnel, Status of Forces Agreement personnel and local nationals on base. When we arrive at a site, we resolve the situation quickly, with minimal property damage.
Diamond explained that he sees SRT continuing to evolve positively as it adapts to new situations and develops new tactics to further protect bases across Okinawa. Diamond explained that they would continue to grow and work as a team, pursuing their goal of containing, controlling, and dominating a threat psychologically or physically.