THS Marine Corps ROTC Wins Meet | Local News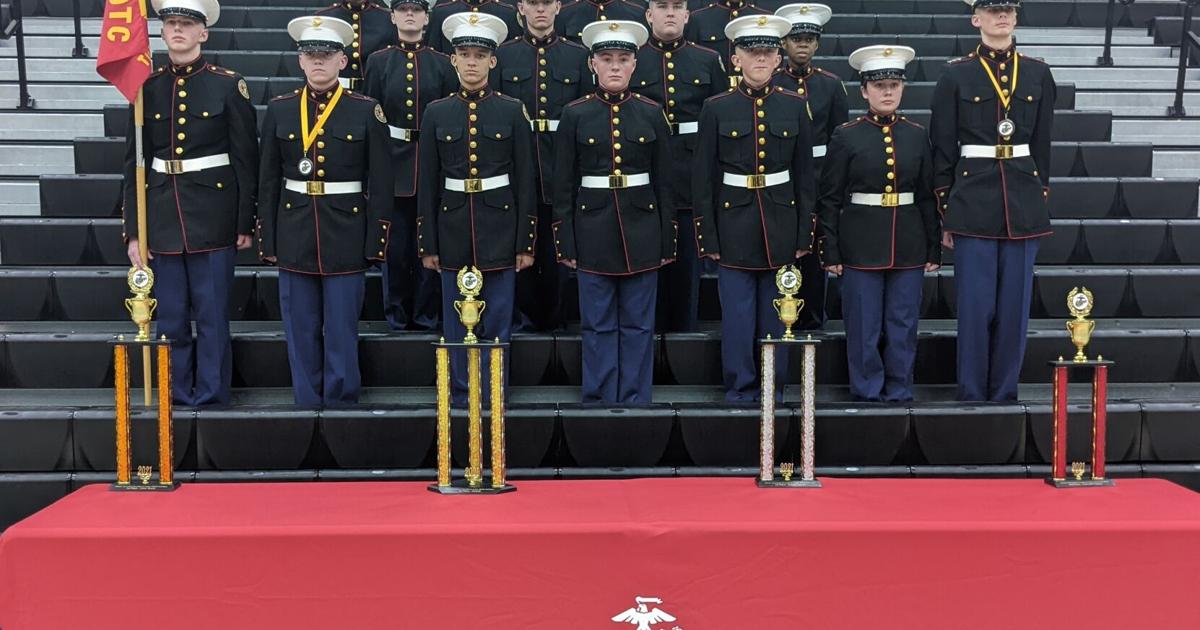 With stellar performances, the Tullahoma High School Marine Corps Junior ROTC recently won the first place trophy during the Middle Tennessee Navy/Marine Corps Exercise at Mt. Juliet High School.
"It's been a very tough year for the MCJROTC drill team," said Sgt. Major Richard Ramirez. "Most competitions were canceled due to COVID, but the cadets were determined and worked very hard to compete and win this drill competition."
Tullahoma took first place in several categories, including Platoon Armed, led by Cadet Captain Tristan Bunch. Tullahoma also placed first in the unarmed platoon, led by Cadet First Sergeant Landon Suits. Finally, THS finished first from Color Guard and was again trailed by Bunch.
Two Tullahoma cadets also received individual awards when competing in a pair of games called Knockout. The sole purpose of Knockout is to determine who is the most disciplined caddy in the competition. There can only be one winner per game. Bunch received the medal in Unarmed Knockout, while Cadet Lieutenant David Mason received a medal in Armed Knockout.
"Once again the THS JROTC went out to compete and represented themselves, our school and the community well," said THS Director Jason Quick. "Under the direction of Sgt. Major Ramirez, this drill team continues to elevate the performance level of the Cadet Program and serve as a model of excellence for our students and teachers. I could not be more proud of these exceptional young men and women.