William J. Smith Jr., Marine Corps veteran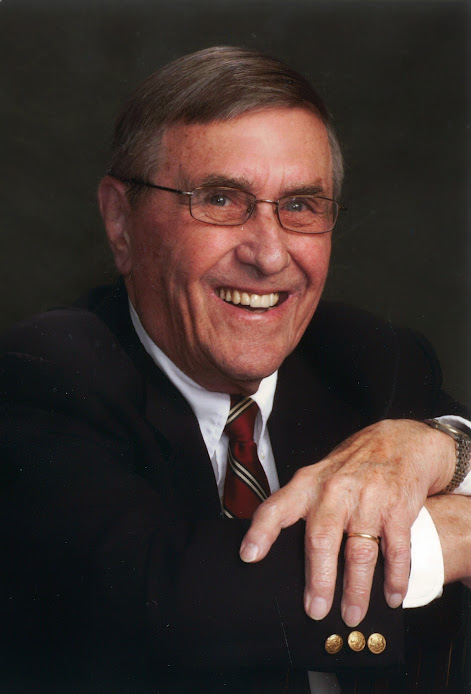 William J. Smith Jr., of Salisbury, formerly of Severna Park, Md., U.S. Marine veteran and avid golfer, died peacefully at his home Thursday, June 16, 2022. He was 98. Son of William and Anita Smith, Bill grew up in Baltimore, Maryland. He was born on September 14, 1923 and attended Forest Park High School, graduating with the class of 1941. He earned his bachelor's degree from Loyola College. In 1950, he completed his law studies at the University of Maryland College of Law. William married the love of his life, Isabelle K. Smith, in 1945. On April 21, 2022, they celebrated their 77e wedding anniversary.
Bill served his country honorably in the United States Marines during World War II. As part of his service, he was sent to Camp Pendleton, Calif., and deployed to Guam with the 75e Replacement project on August 7, 1945, one day after the dropping of the atomic bomb on Hiroshima.
Back home, Bill practiced law at Bald, Smith and Lucke, Severna Park and Annapolis, and worked as executive director of the Maryland State Bar Association. Bill has served on numerous boards including the Greater Severna Park Council, Anne Arundel Appeals Board, Solicitor Elections Oversight Board and the Anne Arundel Community College Board of Trustees. Bill was an active member of St. Martin's-in-the-Field and St. Margaret's Episcopal Church, where he was vestryman, principal, Sunday school teacher, and choir member.
Bill had a passion for golf, a skill he developed working as a caddy near his childhood home. In retirement, he lived at Cripple Creek Golf and Country Club in Delaware, where he fulfilled his dream of hitting an 80 and shooting a hole-in-one. In 1999 he moved to Mallard Landing in Salisbury, where he was called into retirement at the age of 79 and elected a judge of the Wicomico County Orphans' Court. Bill served three terms, retiring (again) at the age of 91. While living on the east coast, Isabelle and Bill attended the Church of the Holy Spirit, which grew to help establish and build a new church named Holy Trinity Cathedral. It became his calling.
William was predeceased by loving parents, his brother, Richard Smith; and his sister-in-law, Dorothy Wiley. He is survived by his wife, Isabelle Kelly Smith; his sister, Nancy Marquand; his two children, Stephen (Cathy) Smith of Severna Park, Maryland, and Anita (Ted) Bavis of Rehoboth Beach; four grandchildren, Jessica (Jonathan) Quigley, Lucas (Jennifer) Smith, Alice (Christopher) Rausch and Emily (Keith) Moquin; and eight great-grandchildren, Isabelle, Silas, Odin, Finn, Abigail, Caroline, Harrison and Cora.
A funeral service will be held at 10:30 a.m., Saturday, July 2, at Holy Trinity Cathedral, 11021 Worcester Hwy., Berlin, Md.